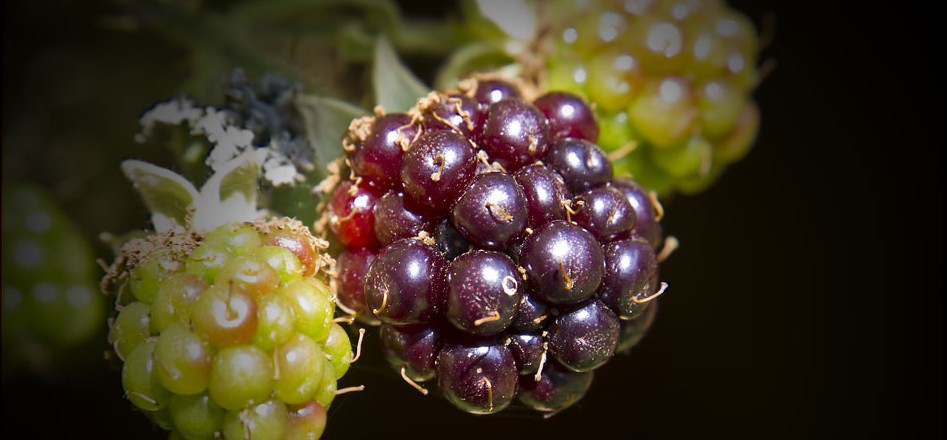 © TAKE ROOT magazine. All rights reserved


FEATURES
Art. Food. Magic.
Artist Betsy Hinze presents art in an interactive and memorable experience.
Astoria
History, food and culture.
Aprovecho Sustainability Education Center
A learning center for people and permaculture offers a path toward true sustainability.
Bees and Honey
A trip to Bear Mountain Honey in Creswell. These days, honey is a commonly enjoyed treat, while retaining its ancient attributes. On a recent drizzly Oregon morning, I had the opportunity
Busy Winter Seasons at Gathering Together Farm
Clonal Germplasm
- Saving our Genetic Assets
Coconut Bliss
The story behind Luna & Larry's Coconut Bliss non-dairy ice cream.
Cousin Jack's Pasties: Universal Comfort Food
Cousin Jack's in Eugene bakes up English pasties with Northwest flair.
Deck Family Farm: On the Range in Junction City
Certified organic meat, eggs, and raw dairy at Deck
Dennison Farm
Nourishing communities for almost four decades
Diggin Roots Farm
Draft Horse Farming
- Ruby and Amber's
Edibles from the Sea
Red Rock Crab and other lesser known sea edibles.
Edible Plants
Fern Hill Nursery and Botanical Sanctuary.
ElderHealth & Living
A new Model for Sustainability.
Excelsior Farm and Ristorante
A full circle provider of farm-fresh food.
Feeding the Hungry
Oregon Food Bank.
Fruit Loop
A trip to Hood River.
Fundamental Fibers
From arts to animals and pure enjoyment, natural fibers are flourishing in the Willamette Valley.
GeerCrest Farm
Learning essential life skills, local history and farm experience.
Goats and Cheese
Mystic Acres Farm
Going Local and Organic
- Where to Start
Exploring healthier lifestyles and looking for information about organics - what that truly means and how anyone can get started.
Good Food Easy
Local and sustainable food at Good Food Easy in Creswell.
Government Camp
Trails and good food.
Certified Naturally Grown
The Grand Ronde Tribe
Keeping their traditional lifeways alive and well.
The Growing Benefits of Locally-grown Organic Grain
Grocery shopping. Itís another series of choices in our choice-filled day that most could live without.
Harnessing Nature for Biological Control

Hazelnuts and Candy
Pacific Hazelnut Farms and Candy Factory.
Hemp and CBD Oil
Whole Circle Farms
Hey Bayles! Farm
Baby salad greens.
Insights into Gardening
Alan Kapuler, a molecular biologist and plant biologist.
Kombucha - Healthy Beverage
Kombucha, a fermented, sweetened tea, has become a popular drink nationwide, particularly in the Northwest.
Laughing Salad Farm
Linus Pauling Institute
Dr. Linus Pauling's legacy lives though their Healthy Youth Program.
Lively Organic Farm
Peaches and nectarines thrive at Lively Organic Farm...
Lochmead Farm and Dairy
Keeping it fresh at Lochmead Farm & Dairy in Junction City.
Natural Dyes
Fiber and food
Oregon Blackberries
Northwest caneberries.
Oregon Tea - Minto Island Growers
Organic Farming
Spring Hill Organic Farm
Organic Mushrooms
The Mushroomery
Organic Redneck
So much more than organic produce.
Pacific Northwest Mushrooms
Know before you eat.
Peoria Gardens
Bringing dream gardens to life.
Pollination & Pesticides
How certain insecticides harm bees and what you can do about it.
Quinoa
(keen-wah)
The history of an ancient grain and its future in Oregon.
Rare Sheep
- Raising lambs on Bide a Wee farm in the Chehalem Valley.
Saving Heritage Breed Chickens
Strawberry Expedition
Oregon's wild strawberries
Stahlbush Island Farms: Color Kids Healthy
Sunset Valley Organics - A Clean Start
Sweet Creek Foods: Fresh from Farm to Jar
The Thyme Garden
Transform Your Lawn
Edible gardens and forests
Of Grit and Grist
Thompson's Mills heritage site
Valuable Seeds
Farming Grass Seed and Meadowfoam.
Vital Bee Colonies
GloryBee and OSU Honey Bee Lab.
Vitality Farms
Winter Green Farm
A biodynamic approach to Farm-made organics.
Zenger Farm
IN THE BARNYARD

Chickens in the winter
Ducks


IN GOOD HEALTH


Body Detox
Spring is in the air and Iíve been talking with a lot of people who want to detoxify their bodies.
Hormone Disruptors
Infertility, toxic chemicals and why we should avoid them.
Juice it!
Spring out of the winter doldrums with a juice cleanse.
Vitamin D
Among many health benefits, Vitamin D can help fend off the wintertime blues.
Sugar
Spoonfuls of Sugar: The Dangers of Summertime Sweets...
Organization
Organizing your kitchen for better health.
BEE AWARE
Beekeeping Basics:
Setting the Foundation
Hive care and Management
Winterizing your bees for spring
Beekeeping Basics:
Backyard Beekeeping
ALTERNATIVE MEDICINE
Aromatherapy
Healing powers of plants.
Chinese Herbs
Chinese herbal medicine and allergies.
Chinese Medicine
Healing powers of mugwort.
Kava Kava
Rhodiola Rosea
Rhubarb
The many sides of one of the world's more unique vegetables.
Seaweed
From medicinal magic to soil enhancement, seaweed shines.
HABITAT


Frogs and Toads
Purifying Home Air
Indoor Air Pollution
Outdoor Air Pollution
HEALTH BENEFITS


Blueberries
Nutritious Gems of Summer...
Bone Broth
A wealth of flavor
Red Currents
A healthy sweet-tart treat
Collard Green
s
A Northwest favorite with southern root
Honey
Whatís the first thing you think of when you think of honeybees?
Tea
During our cold rainy seasons, we can all enjoy hot drinks as a warm-up, for comfort and for the health benefits.
Tomatoes
Nutrient dense tomatoes.

GROW IT!
Grow it! Bug Off
Keep up on pests to keep your garden growing strong this summer...
Planting Fruit Trees
Itís not hard to plant your own fruit trees - Imagine enjoying sweet and delicious fruit from your own trees, shrubs or vines.
Berries for small spaces
Grow the right fruits for great flavor in any size garden.
Unusual Fruit
Zest up your edible garden with persimmons, figs, kiwis and more.
Watering Your Trees in a Drought
STOW IT!
Food Preservation
For thousands of years we have been using various preservation methods to make food last.
Apples
Asparagus
Carrots
Forever Carrots.
Blackberries
Dried Beans
Many varieties of beans.
Homemade Soup
chase away the winter blues.
Make it Last
Storing fruit and vegetables for the winter.
Peaches
Saving Sweet SUNSHINE - Enjoying summer peaches during those long winter days by preserving them at harvest.
Pears
Pickles
The fun and safe way to make great-tasting pickles.
Rhubarb
Laws of Salsa
Smoked Meat
Where there is smoke- there is flavor. Smoking and curing are age-old methods of preserving meat.
Saving Tomatoes
Can, freeze, dry or roast to enjoy every last tomato from your garden.
SKIN DEEP

Synthetic and Natural Fragrances
In todayís mainstream market the likelihood of a product including a scent derived from a plant is slim. The fragrances in your...
Sunscreen
Let the sun shine safely for you...

CENTRAL OREGON
Great American Egg
The Great American Egg takes a unique approach to farming.
Immersion Brewing
Jackson's Corner
Juniper Jungle Farm
COSMIC farming - Seed saving and biodynamics
Pono Farm
Fine meats from farm to butcher to table.
Rainshadow Organics
Terrebonne along the meandering Crooked River lies a 130-acre corner plot that is home to the full-diet farm Rainshadow Organics.
Red Tail Farm
The living is nice for all at this 10-acre farm.
PiggyBack Ranch
Heritage Hogs
Primal Cut Meat Market
Chef's Pantry
A Local Love Affair - Baked bakery in Bend blends artisan breads with strong local relationships.
Pastured Life
Grass finished meats and family fun at DD Ranch.
Sparrow Bakery
Ocean Roll is Flaky Goodness.
Spork
A globally inspired restaurant.
Tasting Room
Maragas Winery
Windy Acres Dairy
SOUTHERN OREGON
Bayside Coffee in Coos Bay
From Boat to Table
Port Orford Sustainable Seafood.
Dairy Cooperative
Coos County Organic Dairies.
The Willows
The Willows Cooking School and Bed and Breakfast in the Rogue Valley.
CHEF'S PANTRY


Chetco Seafood Company
Loving Local at Luc
Though Hutchings opened his restaurant, Luc, in Corvallis two years ago, his own experience started back in high school as a busboy...
Mennonite Village Executive Chef
Mitch Rosenbaum brings decades of experience to the tables at Mennonite Village.
Saffron Salmon
Newportís Saffron Salmon restaurant features seafood from just outside its front door.
Silver Grille
A Silverton destination.
Sybaris
The chef at Sybaris likes to keep things interesting at his Albany Restaurant.

TASTING ROOM


Amity Vineyards
Amity vineyards has set a high and lasting bar for great Oregon wines.
Analemma Wine
Vino from one of the Gorge's oldest vineyards
Cowhorn Vineyards & Garden
Using centuries-old biodynamic techniques to produce its fin wines.
Left Coast Cellars
Wine that speaks of the land.
Natalie's Estate Winery
- Newberg
Boyd Teegarden is all about small production and big wines at Natalie's Estate Winery.
Nectar Creek Honeywine
Mead - Another kind of Oregon craft beverage.
Old School Vineyards
Producing prized grapes and vino in Junction City.
Oregon Spirit Distillery
From farm to distillery, a Bend distillery creates unique handcrafted artisan spirits.
Youngberg Hill Vineyards and Inn
With vines dating back to 1989, Youngberg Hill is a small, family-owned vineyard located outside McMinnville.
Territorial Vineyard
Sustainable wine in Eugene's whimsical Whiteaker neighborhood.
Trisaetum Winery
The artistry of fine wine to a whole new level
Urban Wineries
Portland urban wineries.
WildCraft Cider Works
Artisanal Dry Cider using Oregon-grown fruit.

ON TAP

7 Devils Brewing Co.
Boneyard Beer
A brew like no other in Bend.
Agrarian Ales
- Freestyle Brewing
Agrarian Ales takes a different approach to craft unique beers and sodas.
Gilgamesh Brewing
Beer making spans multiple generations.
Home Sweet Homebrew
Florence's Waconda Brewing Company entices with tasty beers and friendly atmosphere...
Seven Brides Brewing
Terminal Gravity
Small-town brewing, big-time taste.
IN SOIL
Cover Crops
Dry Farming
Vineyard Fruit.
Invasive Aquatic Plants
Beautiful but noxious.
Jory Soil
The red soil of Oregon.
Mineralization
Keep your soil healthy for great gardening.
Off season growers and winter gardening
.
Oregon White Oak
Soil Structure
The aggregating factors of soil structure.
Soilsmith Services
For soil junkies, organic matter is a really big deal.
Water Conservation
Agricultural water conservation in the valley.
Worms and Compost
Food is more delicious because of earthworms. Their diligent breaking down of waste and debris.

LIBRARY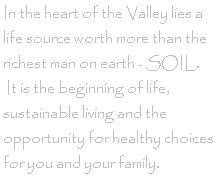 ®